There's no place like the Golden State and we're convinced that you'll fall in love with Cambria as much as we have when you stay at Creekside Inn. This picturesque coastal town is where the forest meets the ocean, and it offers a host of activities and adventures for all to enjoy. Stroll the tree-lined streets of historic downtown, enjoy spectacular coastal views on the beach, or enjoy live theatre and music performances at a variety of local venues. Whatever way you choose to explore Cambria, Creekside Inn offers a comfortable place to lay your head at night.
At Creekside Inn, we offer you an affordable accommodation option without compromising our services and amenities. A wide range of rooms are available to choose from, including accessibility, balcony, and non-smoking rooms. Each of which is equipped with modern amenities, like a flat-screen TV and coffeemaker. What's more? Our property has several amenities for you to take advantage of, including free parking, free WiFi, and daily housekeeping. We can't wait to host you in Creekside!
Our lovely inn is located on Main Street and is a mere five-minute walk from Downtown Cambria. Take a stroll to several shops, restaurants, and cafés! From shopping to hiking to tanning – there is much to do in Cambria. Luckily, we are nearby top attractions, including Hearst Castle, Moonstone Beach, Historic Downtown Cambria, Piedras Blancas Elephant Seal Rookery, and the Fiscalini Ranch Preserve. Adventures await!

GUEST ROOMS
Cambria's Affordable Inn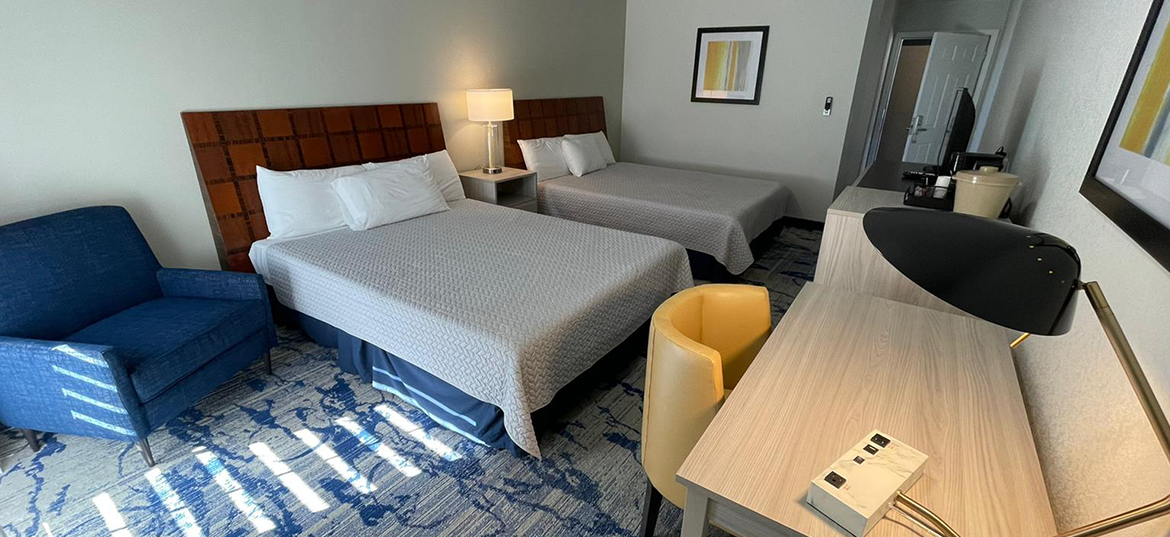 Reviews
The Creekside inn is the first motel you will come across coming in from the Moro Bayside. It's a nice clean place with a staff that is very friendly, helpful and knowledgeable. The Bed was very comfortable, and I had a nice view of the little Creek. A very short and comfortable walk to Downtown Cambria with all it has to offer.
I was going to see Hearst Castle and wanted to say close by. So I decided to stay at Creekside Inn. It was just what we were looking for. The location was great. We walk all around the town... Had a good night.
ADDRESS:
2618 Main Street, Cambria, California 93428